Nullcon is a security conference which takes place in India. For me it was the second time I attended and it was again a very nice experience.
Jörg's Audit +++ took place on Wednesday and Thursday including the option to do the OPSE certification. The training session is not so much about technical skills but more about the soft skills. It should help managers to understand the work which security testers are doing and help security testers to do their work in a proper way.
Last year the infrastructure was suffering because of a couple of power outages. At some point the previously used OpenStack setup was just dead. To avoid this I decided to go with actual hardware which is backed up by a powerbank. The three Orange Pi Zero were running with Armbian. All attempts with Fedora failed unfortunatly.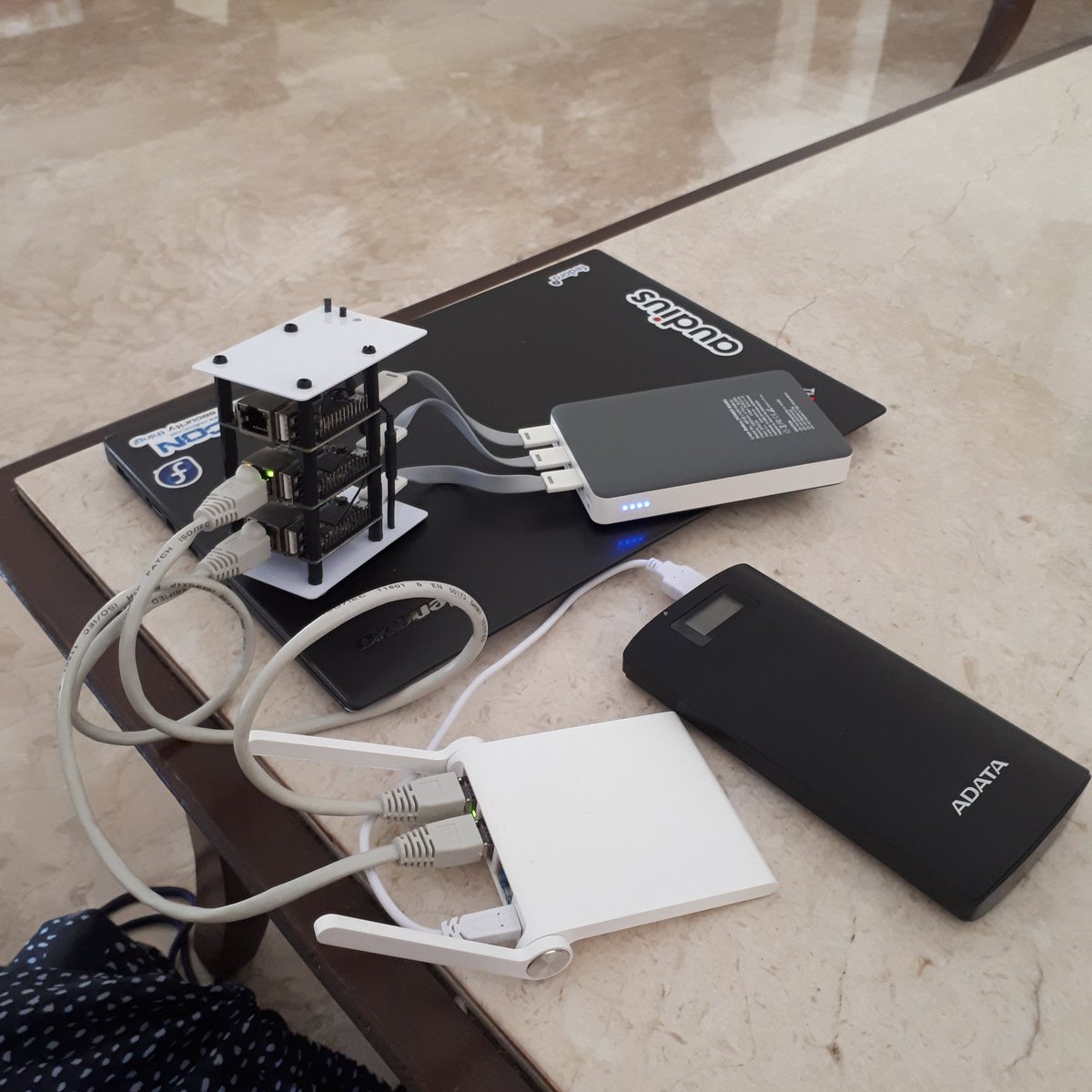 The attendees are free to use whatever operating system or tools they want to perform the technical exercises. Last year we provided the Fedora Security Lab on USB keys but decided to do that for this training. One reason was that most exercises could be performed without any help of a computer.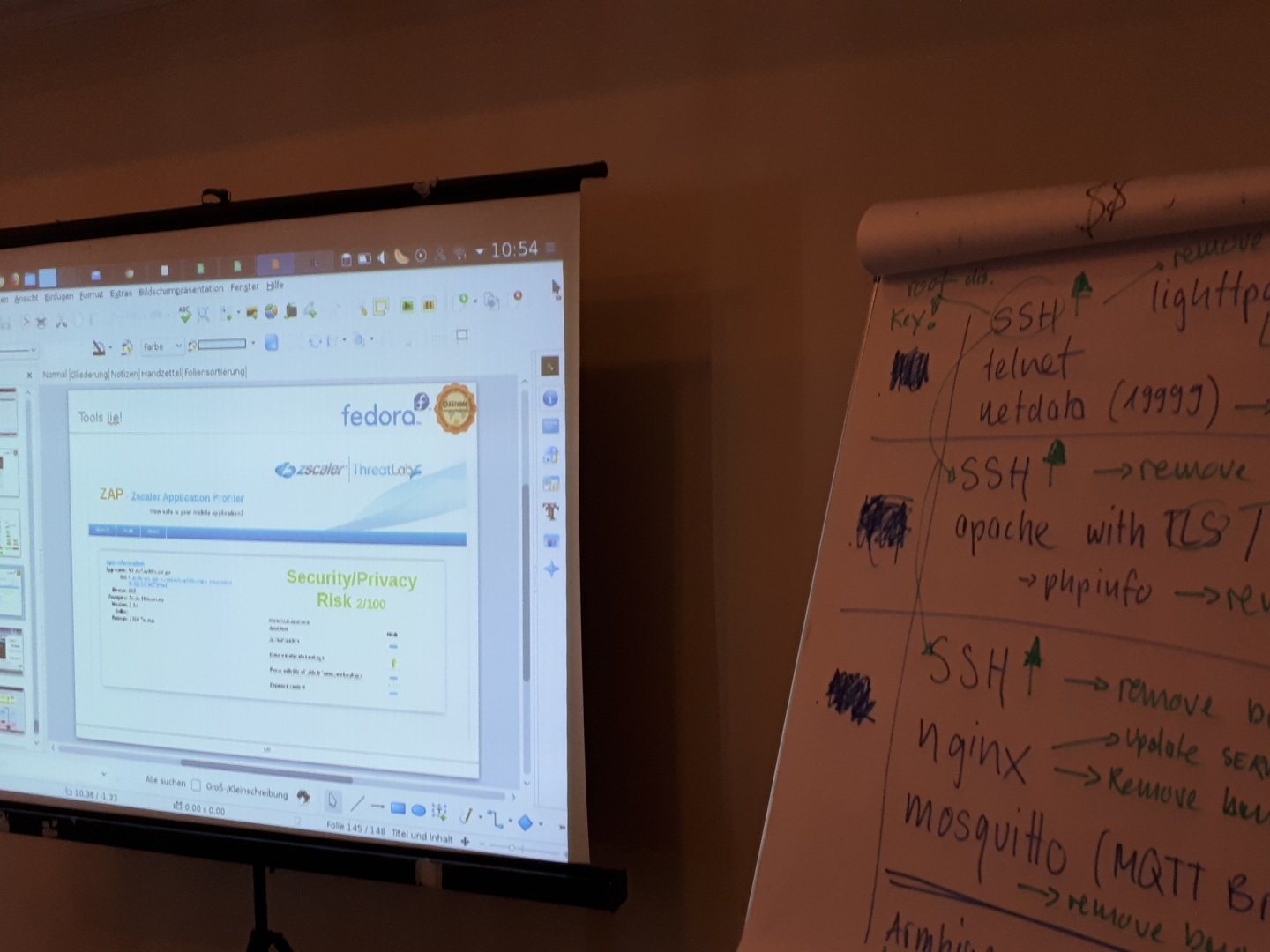 During the conference I orchestrated the Crypto currencies village. This was about the basics of the crypto currencies and included my "Mini mining rig". An old Orange Pi PC with an attached USB ASIC miner. Well, not much to see but it was a possibility for the attendees to see mining hardware. Fedora would have been my primary choice for the operating system but again I needed to go with Armbian. It's is way simpler and faster to get it running.
As Nullcon is a security conference you see a lot of Windows related topic. But from my point of view it would be a perfect place to talk about about the measures the Linux community is taking to make the world a more secure place. The exhibition area was always crowded. Even in 2018 the first question you get is "For what company do you work?". It seems that it's still not common that Open Source contributors are attending those kind of events. Sure, I work for a company but there I'm not representing that company but the Fedora Project. I'm still hoping to see more Open Source project at those kind of events.
If you are attending a conference on a different continent then one big plus is that you can meet people in real life. Especially people you rarely meet online because their timezone is so much different than yours that it's almost impossible to chat on a regular base.
Anyway, I would like to thanks the guys behind Nullcon for making it possible for me to be there.